You've decided to make a great choice and rent a quality tent from a fantastic Toronto tent rental, TentRent. Before you start setting up your tent, read this article to avoid running into problems.
1. Ask TentRent for Help from Toronto Tent Rental
The bigger the tent in Toronto, the more complicated the setup is. To avoid small mistakes that turn into huge problems, ask someone to help you set up the tent. You can either work with someone else to set it up, or they can help oversee the setup to catch any possible errors you may make. Doing this task will be much faster and easier with help. Remember, teamwork makes the dream work.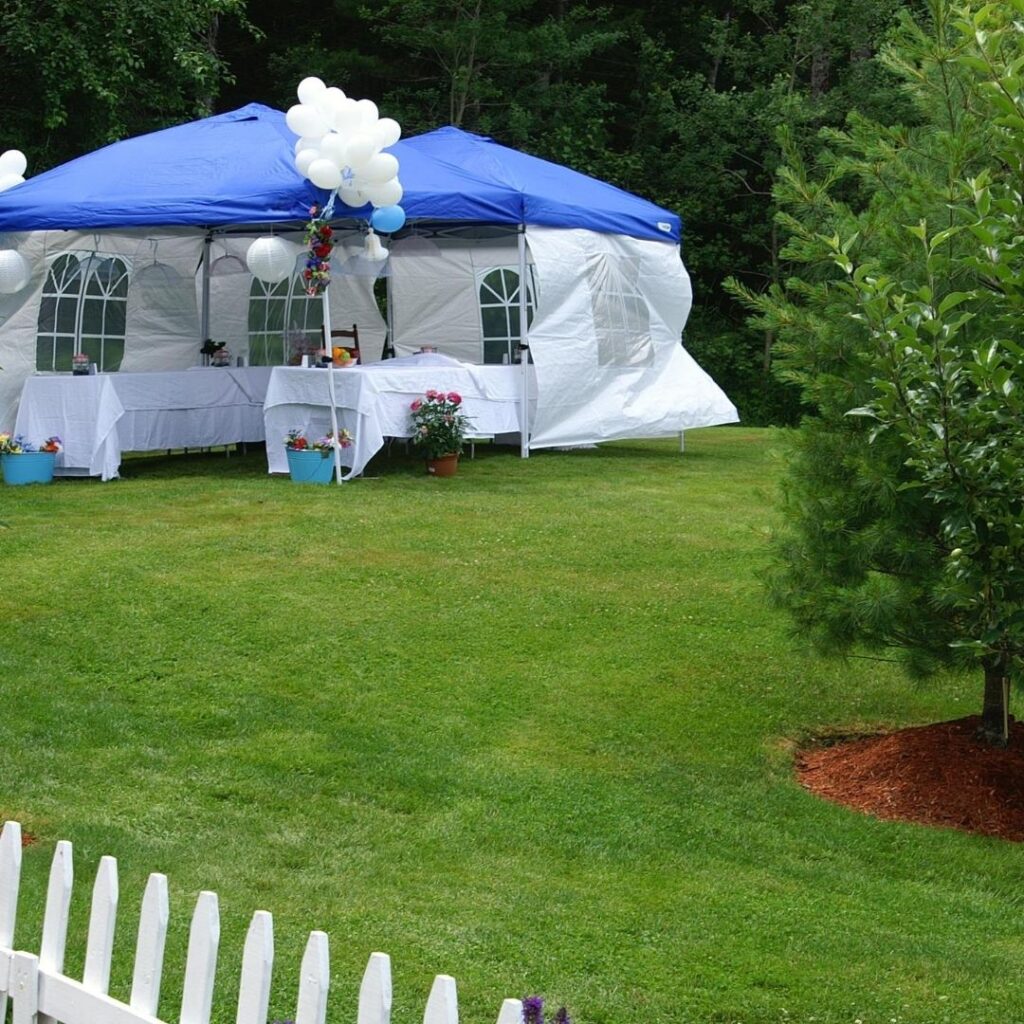 2. Be Cautious When Setting Your Toronto Tent Rental
After you have gone through all the work of renting a tent from our Toronto canopy rental, you want to be as careful as possible when bringing out your canopy from its packaging to avoid any accidents. Our tents are very safe, but even so, you should take precautions when setting up the tent to avoid hurting yourself.
When taking our tents out of their casing, you must do it with caution to avoid damage. Once again, TentRent's canopies are very strong, but you still shouldn't extend them too quickly.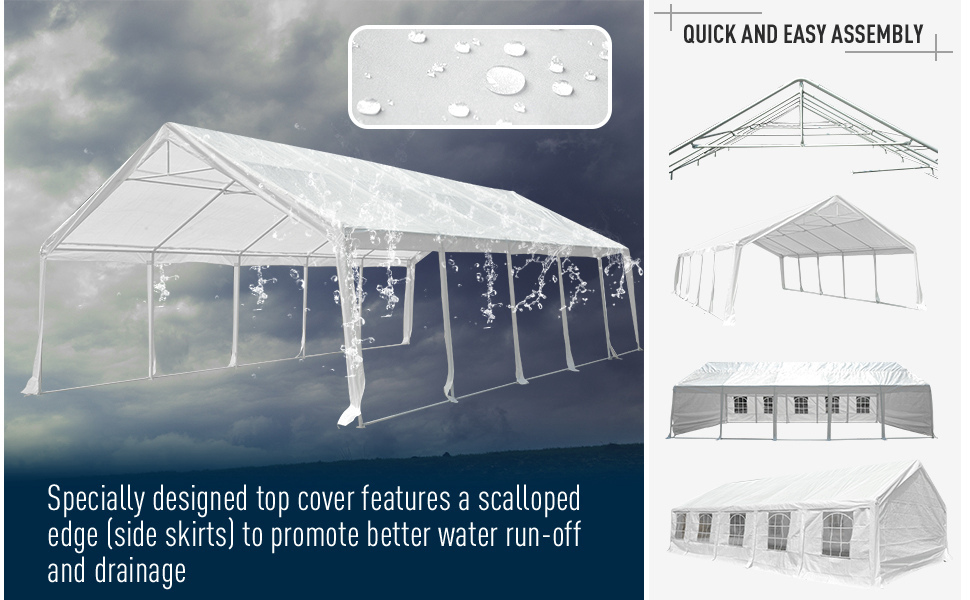 3. Carefully Choose Your Tent from TentRent
There are many different tents for many different occasions. At TentRent, all of our Canopy In Toronto tents are of premium quality and are able to withstand various climates. If your event is in the summer, you'll want a tent that is sun resistant.
However, if your event is in the rainier seasons, perhaps a water-resistant tent would be more appropriate. Luckily all of our tents, including flower wall rental Toronto, are water and UV-resistant. Our tents are a great addition to all types of occasions including: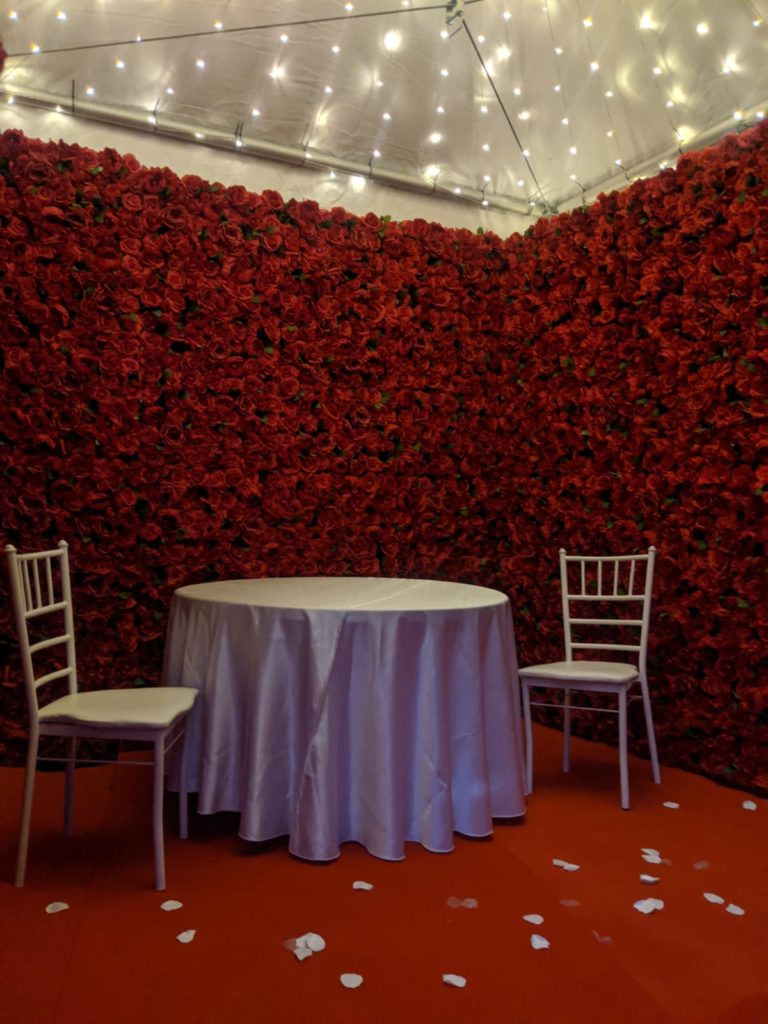 BBQs
Fundraisers
Camping
Festivals
Parties
And much more.
It is also a good idea to consider the size of your event. The 10×10 or 10×20 canopy tents are more for street fairs and small events. Our 20×20 tent rental, including a marquee letter for rent in Toronto, is perfect for big events and parties. Some of the sidewalls are removable, others have an adjustable height. It all just depends on what works for you. Also, some Toronto tents are easier to set up than others, but all setups only take a few minutes.
4. Use weights if needed for tent setup.
All of our tents have strong stake anchors and/or ropes. They are reliable and very sturdy. However, for extra precaution use weights to further stabilize your tent. Tent TentRent is a Canopy In Toronto rental company that provides sturdy tents and optional weights.
No one wants all their hard work to be undone by a strong wind or a little accident. To avoid a stressful situation, use one of our optional canopy weights, provided by a trusted photo booth rental company in Toronto, on a windier day.
5. Follow these Steps to Setup up your Tent from TentRent
The first step to setting up a sturdy tent is to extend each side to an appropriate level. That way, you can still easily reach above. Make sure to then properly adjust the cover on the sides. Once you've finished setting up the cover, you'll want to extend one side fully.
After extending each one, it is time to lock them into place. Once again, the larger the Toronto tent, the more difficult this will be, so you'll want to take your time. If you are lucky enough to find help, work with those helpers to properly extend the poles quickly and safely.
Does setting up your own tent seem too stressful? No problem! TentRent also offers tent setup for larger Toronto tents, so that you don't have to worry about how to set up your tent. Take a look at our tent sizes and see what is right for you!