TENT RENTALS RICHMOND HILL
Are you looking to rent tables and chairs in Richmond hill area, also tent rentals for an event in RICHMOND HILL area?
Tent Rent understands that planning your event can be very stressful however choosing the right rental products should not be. That is why our team is willing to assist you in choosing the right product for your event from our wide inventory in Richmond Hill. Contact us today to get started or for more information.
Top Tent Rental Company in RICHMOND HILL
If you are in the Richmond Hill area hosting an event we can help! Our rental service has a variety of rentals to make your event affordable and a success. All chairs, tables, and tents are set up by us. All you have to do is choose sizes and how many. We also have additional rentals to make your event stand out such as flowerwalls, marquee letters and balloon garlands available. 
Tents are a nice touch to events especially for weather protection. If you need to rent a tent for your upcoming event let us be the one to help you. Our tents are amazing quality all while being affordable. There are three sizes available 10×20, 20×20 and 20×40 and the pricing starts at $799.00 for two days of rental and additional $125 for extra days needed. 
TABLE AND CHAIR RENTALS IN RICHMOND HILL
Our service is guaranteed to leave you content every time we serve you! We are time efficient and affordable so you do not have to worry about too much. If you need tables, chairs or tents for your occasions we will galdy set that up for you. Not to mention they are other available rentals inducing flower walls, balloon garlands and marquee letters. Prices vary.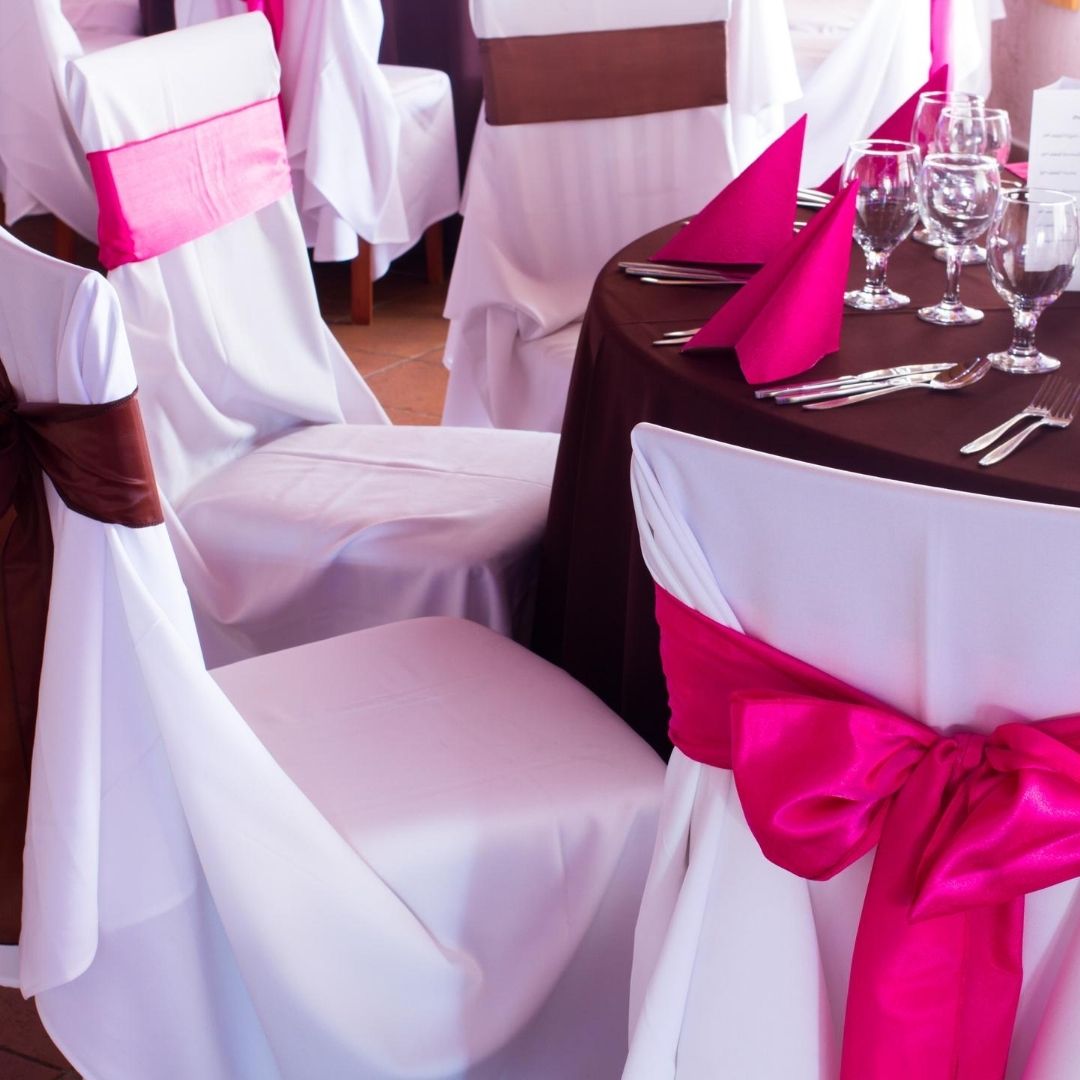 Chair Rental Service
If you need chairs for your next occasion we are here to help. The different options of chairs available are gold and white chairs which can work with a variety of occasions. We are affordable and have great quality so you will not be disappointed. 
TABLE Rental Service
Large or small occasions we have tables to suit any event. With Tent Rent renting tables for your occasion is made easy and affordable starting at $10.00 per table. To add, there is a variety of sizes available so you choose what will best fit for your upcoming occasion.
An elegant and modern look to any event is flowerwalls. Recently, it has become very popular to add flowerwalls to weddings, bridal showers and many other occasions. Tent Rent offers flower walls that are either silk or paper. Our prices are also reasonable $299.00 plus delivery
Adding a personal touch to your occasion is made easy with marquee letters. This modern decor has become very popular at birthdays, weddings and proposals even in Richmond Hill. We offer two options of marquee lettering, one with lights or marquee letter tables. The price is so also reasonable starting at $79 per letter.
Balloon decor is the new must for any event providing a colorful scheme to make the room come together. With four colours chosen by you, create your own masterpiece to be displayed at your event.  They are a variety of balloon arches to choose from. We have full and half balloon arches. Our pricing starts at $199 plus delivery. Balloon garland looks great for baby shower decor, weddings, bridal showers and other special occasions. Our balloon artists have done lots of events throughout the GTA and can help to wow your guests at your special event.