Welcome! We are sure you have some unanswered questions about the Toronto tent for rent. We all do! The real problem is that we can never find the right place to get the answers we so desperately long for. You don't have to worry anymore! We are here to answer some questions you may have about renting a Canopy tent in Toronto.
Toronto Tent Rent Question #1: Why do I Need a Party Tent?
Tents allow you to enjoy the beauty of nature with the comfort of shade. When you're planning an outdoor event, whether it's a wedding, birthday party, or corporate gathering, having a reliable canopy tent can make all the difference. Not only do tents provide shelter from the sun, rain, and other elements, but they also create a comfortable and inviting space for your guests to relax and enjoy themselves.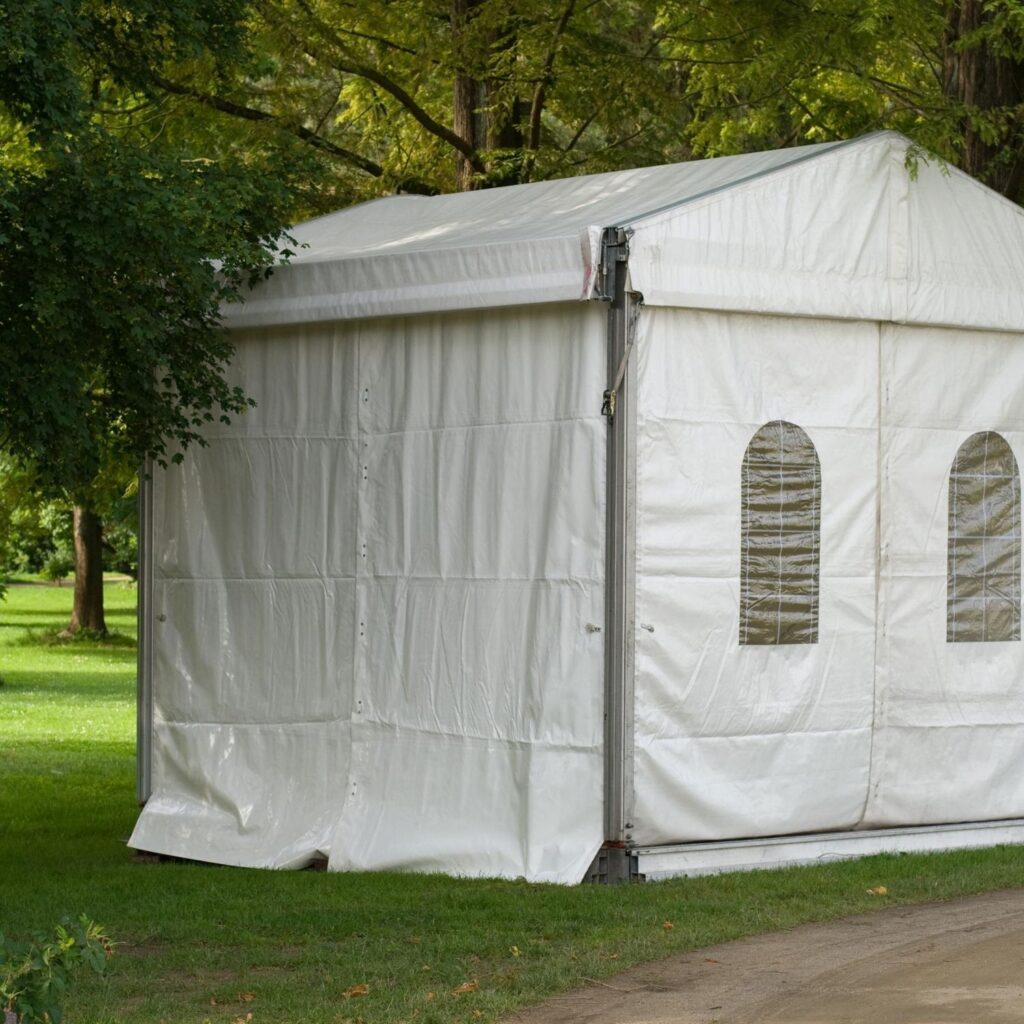 One of the key considerations when hosting an event is ensuring that your guests are comfortable and well taken care of. Renting a tent from a reputable Toronto tent rental company can provide you with a versatile and practical solution.
Toronto Tent Rent Question #2: Is the Setup Difficult?
The setup for all of our tents is very easy and only takes a few minutes. All you have to do is take the tent out of its packaging and set it up halfway by extending one pole at a time. At this point, your Toronto tent should be half of the desired height. Then, you just need to spread and attach the cover on top. Once you've done that, you go around extending each side slowly to your desired height. Finally, lock each side into place as you go along, and voila! Your tent is ready!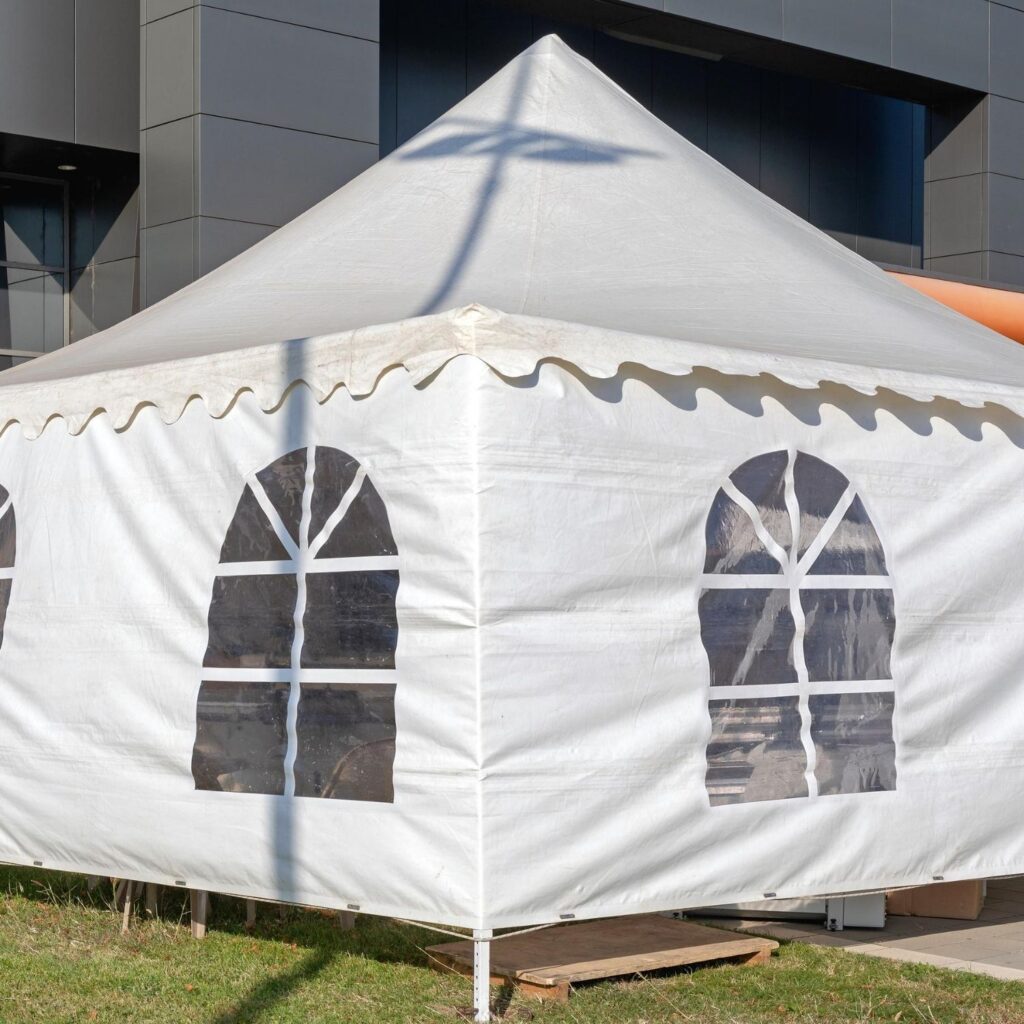 Toronto Tent Rent Question #3: How do I know Who to Trust?
It's not easy to choose a Toronto rental company to rent from. TentRent makes the decision easy. We have organized, weatherproof services as well as various sturdy and water-resistant tents. TentRent also rents many other types of decorations, including balloon decor services in Toronto, Toronto marquee letters for rent, Toronto flower wall rentals, and more.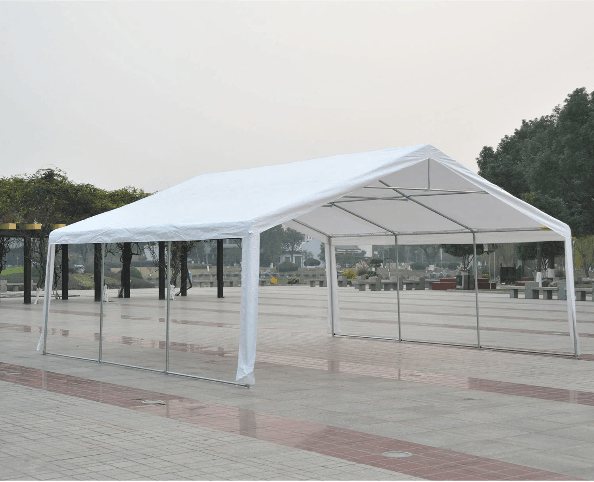 In addition to our wide range of tent rental options, we also offer professional photo booth rental services. A photo booth is a fantastic addition to any event, adding a fun and interactive element that your guests will love. Whether it's a wedding, birthday party, corporate event, or any special occasion, our Toronto photo booth rental service can capture unforgettable moments and provide lasting memories for you and your guests.
Toronto Tent Rent Question #4: How Much Does a Tent Rental Cost?
In life, it's not easy to find good things for good prices. TentRent is the exception. Our prices are amazing! While other companies have tents that cost up to one thousand dollars, TentRent offers quality tents and other decorations for low prices. Depending on the tent you choose, the price will range from $399 to $799. In Canada, the average venue for an event costs a shocking amount of $11,000 to $14,000. With our tents and photo booth rental in Toronto, you can enjoy the outdoors without breaking your bank account.
Toronto Tent Rent Question #5: How do I Choose The Right Size?
Our smaller tents are easier to set up, and they're better for company events and street fairs. They have quality stake anchors like most of our tents and optional weights. TentRent's larger tents like our 32×20 or 20×20 are great for bigger events. If you're having a lot of guests, you'll want many of our larger tents. They have removable sizes, quality material, and gorgeous designs.
Toronto Tent Rent Question #6: How can I Decorate My Canopy?
Using drapes is a great way of adding an elegant mood to your canopy ceilings and walls. You can try switching up the color or material to find what fits your event aesthetic the best. Different balloons can decorate your tent nicely. Light can also serve as a great ornament. You can try candles, lanterns, or the common LED light.
LED lights are gorgeous by themselves and will look even better in your tent. There are bulbs, lanterns, strips, and even ones that create pop-up images. TentRent is a fantastic Toronto canopy rental because we also offer flower walls for rent in Toronto, providing gorgeous photo backgrounds, as well as huge marquee letters to enhance your event decor.
TentRent is a friendly Toronto tent rental company, so don't hesitate to contact us for more information on our tents.