Our purple lavender flower wall is rich in purples and reds. It is suitable for an event, party or wedding which has tones of purple, red or lavender.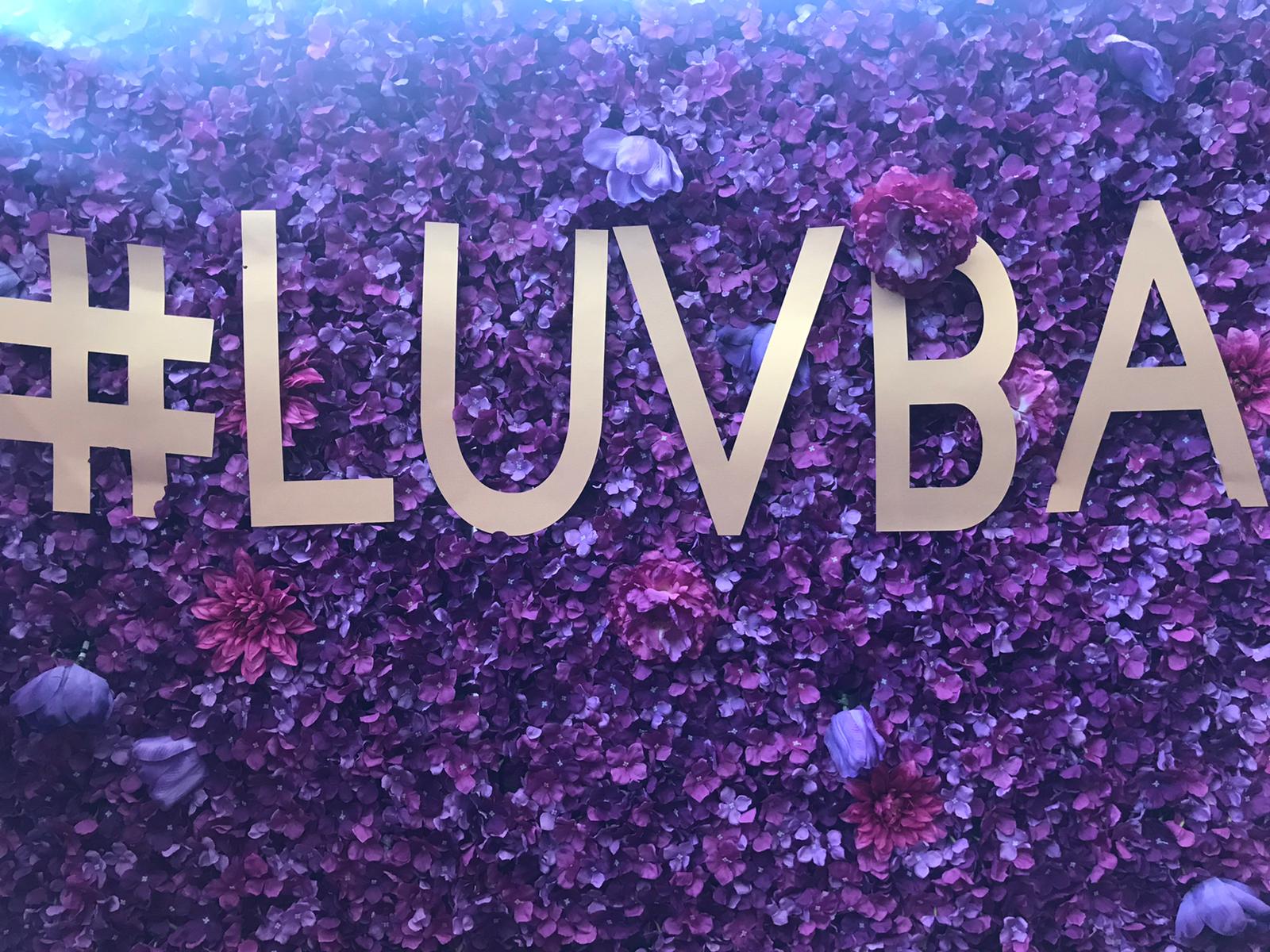 OUR FLOWER WALLS COLLECTION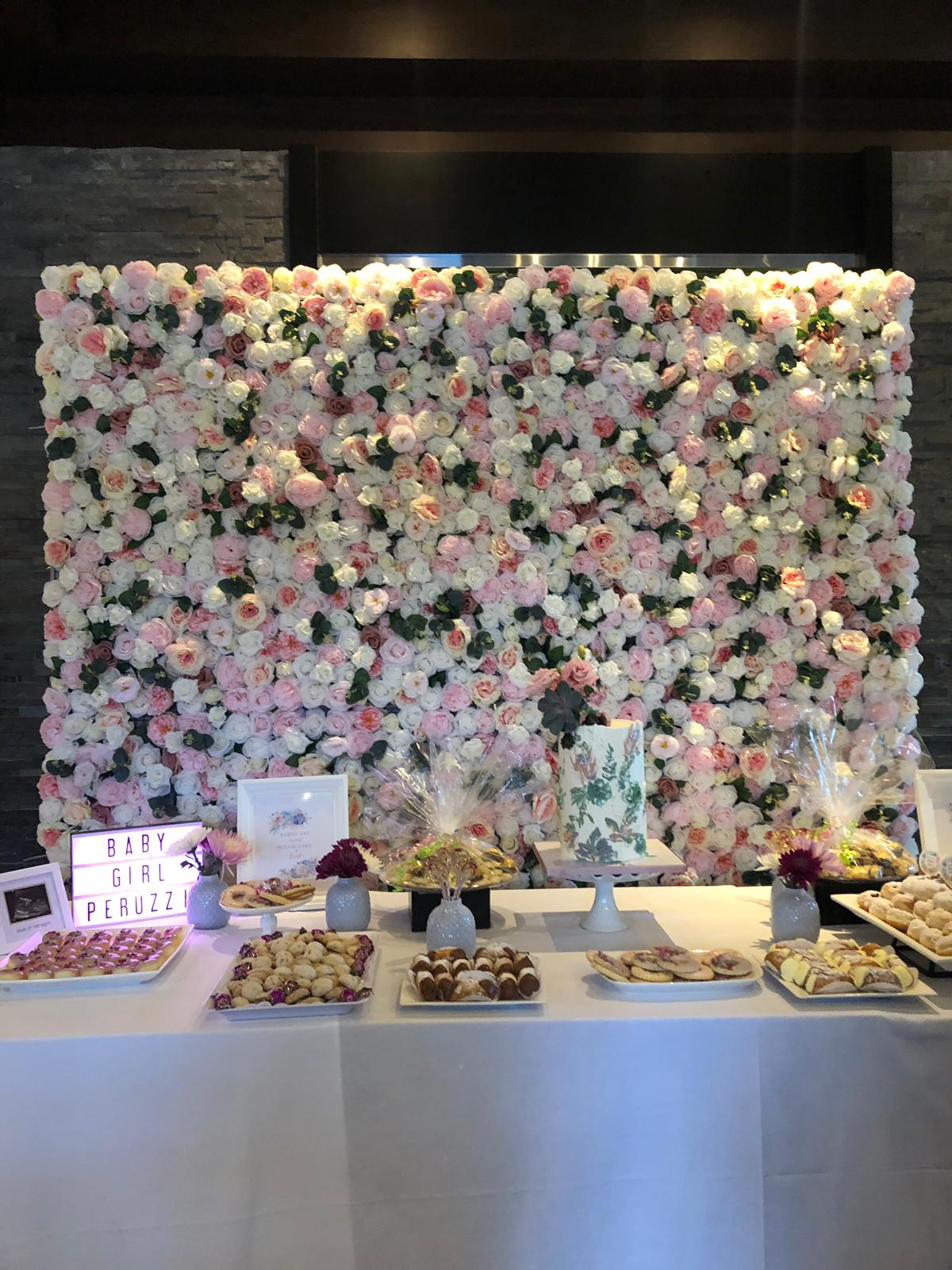 BLUSH WITH GREENERY FLOWER WALL
The blush with greenery wall is a stunning flower wall backdrop with tones of pinks, yellow, champagne, white and green leaves. You'll love this flower wall! It's suitable for formal events and brings a warm and welcoming tone to the room.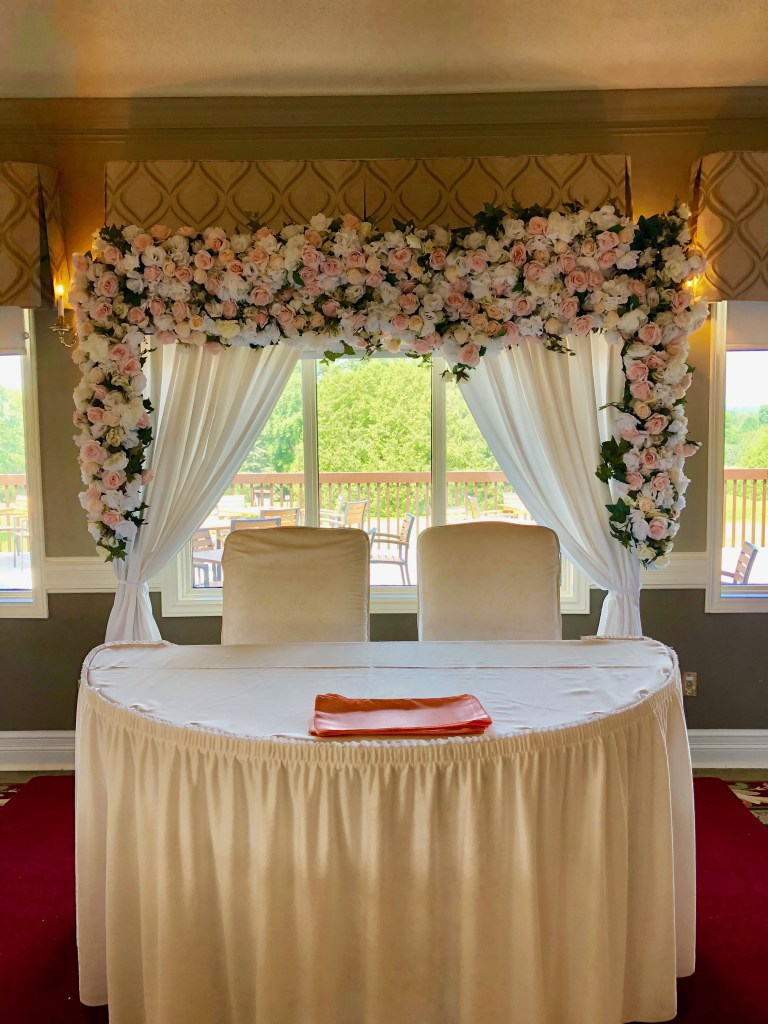 VICTORIAN ARCH
Our Victorian Archway is a wedding archway often used in a wedding ceremony. It's our most popular archway and full of pink blush, cream, and white roses with greenery on long garland. The flowers and greenery sit on flowing long white drapery which are tied to the side. It looks stunning for weddings.
WHITE CHAMPAGNE
Our white champagne flower wall is a classic flower wall which fits almost any type of event theme as it is gender neutral. It's used across weddings, bridal showers, baby showers, birthday's and more. It's one of our most popular flower walls.